Diagnosis of Skin Cancer:

Actinic keratosis – premalignant flaky skin lesion on sun-exposed areas
Basal cell carcinoma – the most common eyelid malignancy, representing 80% of all skin
cancers, usually appears in the lower lid and medial canthal region as a firm, pearly
nodule with small blood vessels and often a central area of ulceration. It does not
metastasize and spreads by local growth. Treatment is complete surgical resection with
histologic control of margins.
Squamous cell carcinoma – although much less common than basal cell carcinoma,
comprising 16% of all skin cancers, it behaves more aggressively and occasionally can
metastasize. Erythematous, raised, scaly and centrally ulcerated, these lesions occur
frequently on the upper lid. Treatment is similar to that for basal cell carcinoma.
Sebaceous carcinoma – occurs in middle-aged to elderly patients and may mimic a
chalazion or chronic unilateral or bilateral eyelid inflammation. It is an aggressive tumor
and early diagnosis is crucial to decrease morbidity and mortality.
Melanoma – is a rare pigmented eyelid tumor that must be differentiated from benign
nevi and basal cell carcinoma. It is the most feared type of skin cancer and if not detected
early, this cancer may metastasize and could lead to death. Systemic evaluation for regional or
distant metastasis is necessary with the diagnosis of melanoma.

Most cancers are treatable if caught early. Regular skin exams minimizing sun exposure
and always wearing sunscreen are the best prevention.

Surgery for eyelid cancer

Surgery for removal of eyelid cancer requires a two-stage approach. The First stage is
called Mohs surgery which is microscopically controlled surgery performed by specially-trained
dermatologists. During the surgery, after each removal of tissue, while the patient waits, the
surgeon examines the tissue specimen for cancer cells, and that examination gives the
information where to remove tissue next. The surgeon performing the procedure is also the
pathologist reading the specimen slides. This allows for the removal of all skin cancer cells with
smallest possible amount of tissue removed and a high cure rate. The Second stage is
reconstruction of a resulting skin defect performed by an oculoplastic surgeon either on the same
day or within a few days of original cancer excision. The cure rate with Mohs surgery cited by
most studies is between 97% and 99.8%.
BEFORE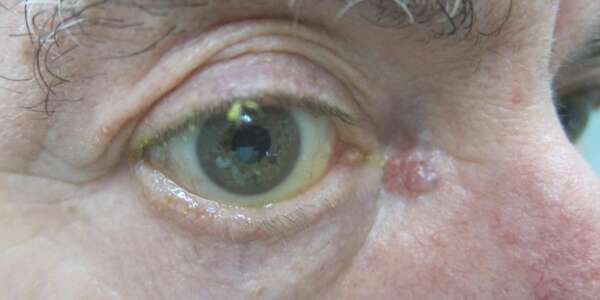 AFTER

BEFORE

AFTER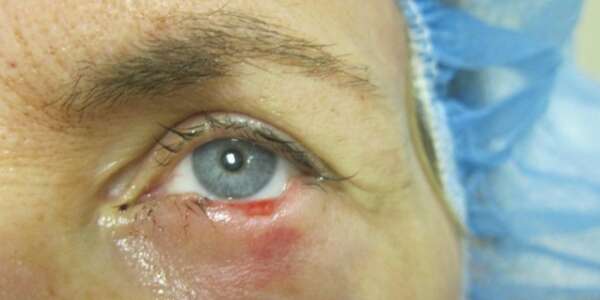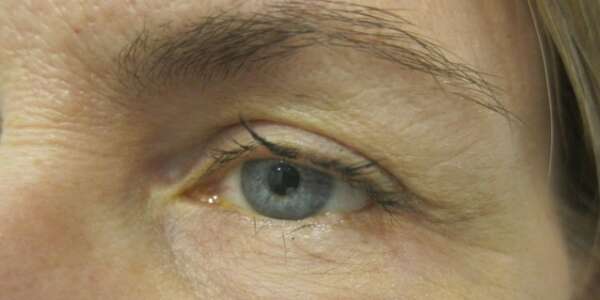 BEFORE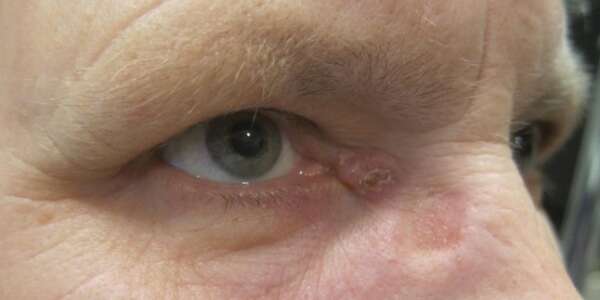 AFTER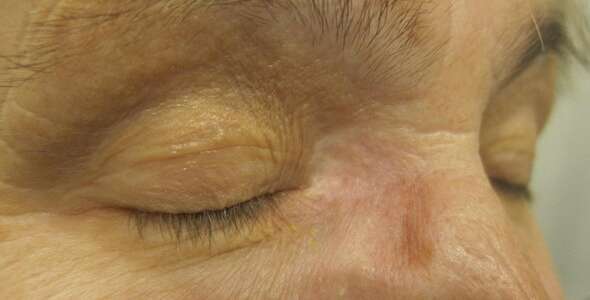 BEFORE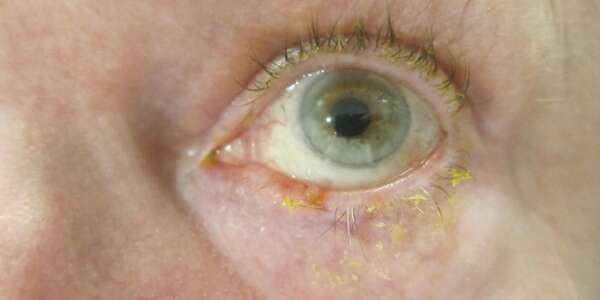 AFTER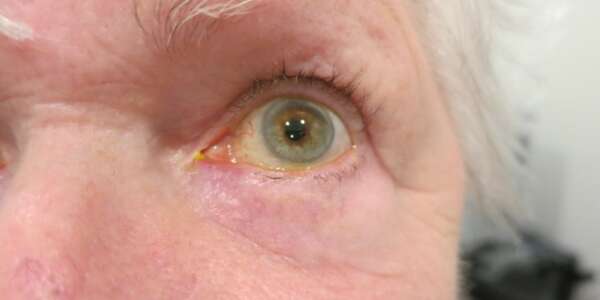 BEFORE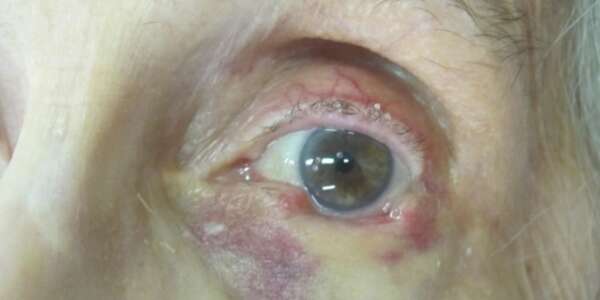 AFTER