welcome there!
OCULOFACIAL PLASTIC SURGEON IN BROOKLYN, NY.
Alexander Rabinovich, MD is an eyelid plastic surgeon in New York City. He specializes in surgery of the eyelids, orbit and lacrimal system, as well as facial cosmetic surgery.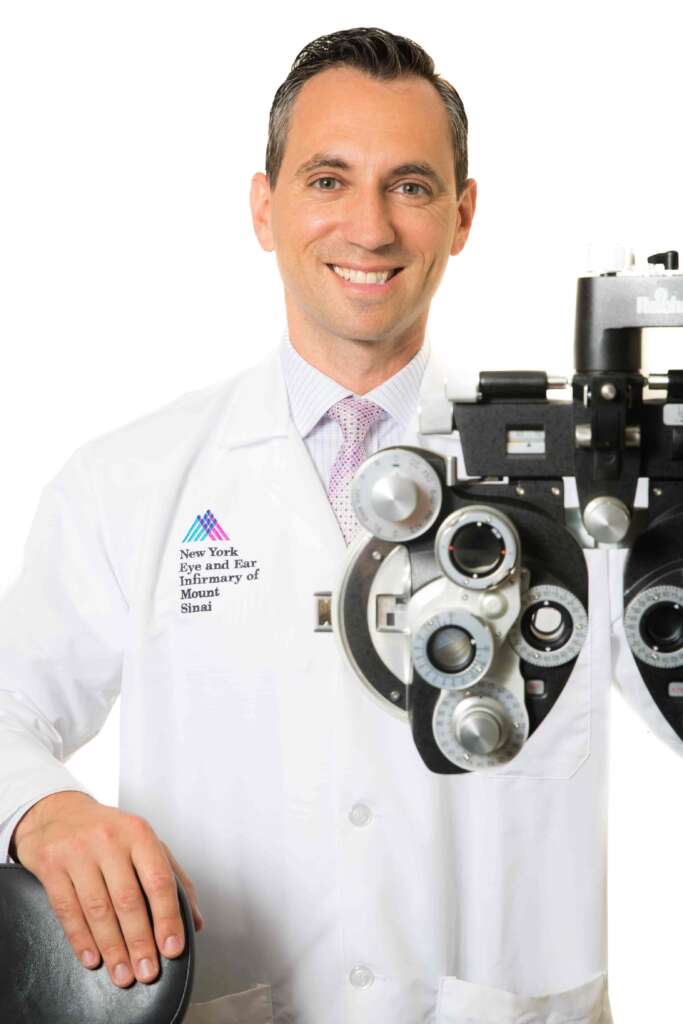 OUR SERVICES
THE AREAS OF PRACTICE
OCULOFACIAL PLASTICS IN NYC: MAKE YOUR YOUTHFUL FACE A PRIORITY WITH DR. RABINOVICH
To many patients, the thought of having surgery on the eyelid may be frightening. But it isn't as bad as it seems, especially when your doctor is the distinguished ophthalmic plastic surgeon Alexander Rabinovich. The caring hands of the board-certified ophthalmologist, along with the leading-edge medical technologies, will make you feel at ease from the very first moment you walk into our Brooklyn-based office. Here you will be provided with comprehensive examination and then gently guided through every step of the treatment process.
As someone with thousands of successfully performed eyelid surgeries under his belt, Dr. Rabinovich has made a name for himself as the Oculofacial Plastic surgeon in Brooklyn, NY you can trust. You're welcome to discuss all your concerns and get expert advice on your treatment plan. We will help you determine what is the best way to make yourself look and feel more beautiful.
Dr. Rabinovich is adept at everything relating to facial aesthetics, including cosmetic Botox and filler injections, many types of eyelid surgery, correction of persistent tearing and removal of orbital tumors. Check out the complete list of our services to find out how we can of assistance to you.
HOW CAN YOU BENEFIT FROM OCULOFACIAL PLASTIC SURGERY TO STAND UP TO AGING?
There's no way to stop the natural aging process, yet you can lessen its effects. Oculofacial Plastics is one of the most effective options to do so as it can help fix facial imperfections that go hand in hand with getting older. When carefully planned, this kind of treatment brings amazing rejuvenating results and makes your face younger-looking in no time.
If you can't wait to give cosmetic surgery a try, you can also rely on the most respected ophthalmologist in NYC – Alexander Rabinovich. The doctor's range of expertise covers the treatment of:
drooping eyelids (ptosis)
sagging eyebrows
facial volume loss (using dermal fillers)
skin wrinkles, creases, and fine lines (with anti-wrinkle injections)
thin lips
and a myriad of other age-related appearance flaws
Dr. Rabinovich has helped many men and women restore their youth so far, proving that the well-thought-out treatment can work wonders for everyone's look. Go to our Testimonials section to see what other patients think. We hope this will simplify your decision-making.
Make an appointment with the best oculoplastic surgeon in Brooklyn
Our team is happy to welcome you Monday through Friday to provide you with personalized eye care services. What's more, there's always a chance to save a great deal of money on your treatment as Alexander Rabinovich is an in-network doctor. That means you can qualify for lower rates with your insurance plan.
To request more details on our pricing, discuss your best oculoplastic surgery options, or schedule an appointment with Dr. Rabinovich, please contact us. You're just a call away from receiving medical care of sky-high quality and making the signs of aging go away!